Cs2hm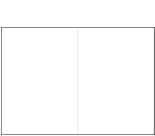 However,you CAN join the
Cs2hm Wish List!
Like the Rolling Stones said,
" You can't always get what you want ... "
Every one is in a different situation, mattress, money and time wise, and because of demand and the fantstic sanitizing job done on all of our mattresses OUR STOCK MOVES FAST so at times you may miss out.
So here is our solution ; JOIN the Cs2hm Wish list and your mattress will come to you!
It's the only list of its kind in Cairns where you are guaranteed to get the hygienically clean value priced mattress you are chasing ASAP.
As soon as we have the item you want in stock, we will text or email you ASAP obligation free.
Does it get any better?
Cs2hm ​BUSINESS HOURS
Mon - Sun By appointment 24/7
Contact Brett : 0415 883433
Cairns Sanitized Secondhand Mattresses
BSB 014-713
Account 404097793
ABN 18602130637